A total of 17 officers voluntarily serve with the Blue Angels. Each year the team typically selects three tactical (fighter or fighter/attack) jet pilots, two support officers and one Marine Corps C-130 pilot to relieve departing members.
The Chief of Naval Air Training selects the "Boss," the Blue Angels Commanding Officer. Boss must have at least 3,000 tactical jet flight-hours and have commanded a tactical jet squadron. The Commanding Officer flies the Number 1 jet. The Chief of Naval Air Training also selects the "XO," the Blue Angels Executive Officer. XO is a Naval Flight Officer (NFO) and must have at least 1,250 tactical jet flight-hours.
Career-oriented Navy and Marine Corps jet pilots with an aircraft carrier qualification and a minimum of 1,250 tactical jet flight-hours are eligible for positions flying jets Number 2 through 7. The Events Coordinator, Number 8, is a Naval Flight Officer (NFO) or a Weapons Systems Officer (WSO) who meets the same criteria as Numbers 2 through 7. The Marine Corps pilots flying the C-130T Hercules aircraft, affectionately known as "Fat Albert," must be aircraft commander qualified with at least 1,200 flight hours.
Career-oriented officers specializing in maintenance, administration, aviation medicine, public affairs and supply fill support positions. The Blue Angels base their selection of officers on professional ability, military bearing and communication skills. Blue Angels officers are well-rounded representatives of their fleet counterparts.
Officers typically serve two years with the team. Blue Angels officers return to the fleet after their tours of duty.
The mission of the Blue Angels is to showcase the pride and professionalism of the United States Navy and Marine Corps by inspiring a culture of excellence and service to country through flight demonstrations and community outreach.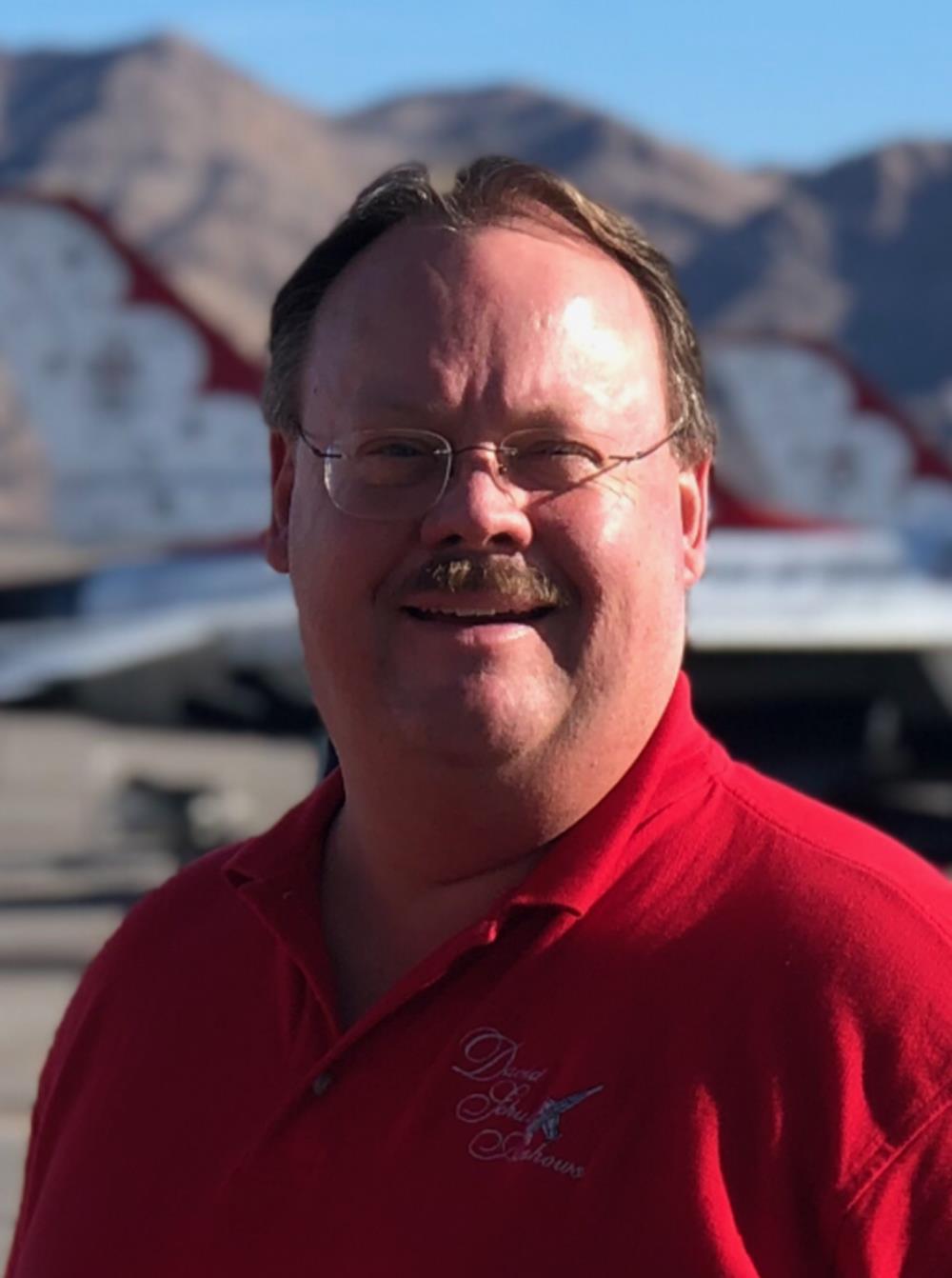 David Schultz is the Airboss for the 2022 Wings over South Texas Airshow at NAS Kingsville. David is the President and Owner of David Schultz Airshows and also airbossed the 2016 and 2018 airshows here at NAS Kingsville. A pioneer in Airshow Standardization, David is recognized by the FAA for his innovation in Standards that continue to increase Airshow Safety. He is an Honorary US Army Golden Knight, and very well respected by International Militaries and civilian performers for his attention to detail.

David annually conducts airshow coordination, planning, and operations with events in 2022 all over the United States including Alaska and the Caribbean.

For over 28 years, David has been instructing airshow performers and organizers on the aspects of airshow safety, operations, and planning. He regularly speaks at regional Airshow Meetings all around North America.

David Schultz has set the standard in which Airshow Performer Briefings are conducted. Performers, Military Wing and Base Commanders, Safety Officials, and the FAA have stated for over 2 decades, that Schultz Airshows' Performer Briefings are the Best in the Business.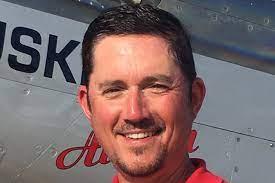 Mike McFarland is a Schultz Airshows Professional Announcer and is highly knowledgeable on warbirds and vintage aircraft histories. Mike has over 30 years of airshow experience; the past 17 years with Schultz Airshows.
Announcing for military and civilian airshows from Alaska to New Jersey and for crowds in excess of 300,000, Mike has worked with all the major jet teams, parachute teams, and single ship tactical demonstration teams including the PACAF F-16 Viper Demo Team.
Background
30+ years of Aerial Event Announcing
20+ years experience as a Private Pilot
Military Airshows: 48+ since 2004
Beachfront and Airport Experience: YES
17+ years of Announcing with David Schultz Airshows
Private Announcer of choice for many civilian and military performers
Recipient of Distinguished Announcing Award from TORA TORA Group
Voiceover for numerous commercials in South Texas
Tellie Award Winner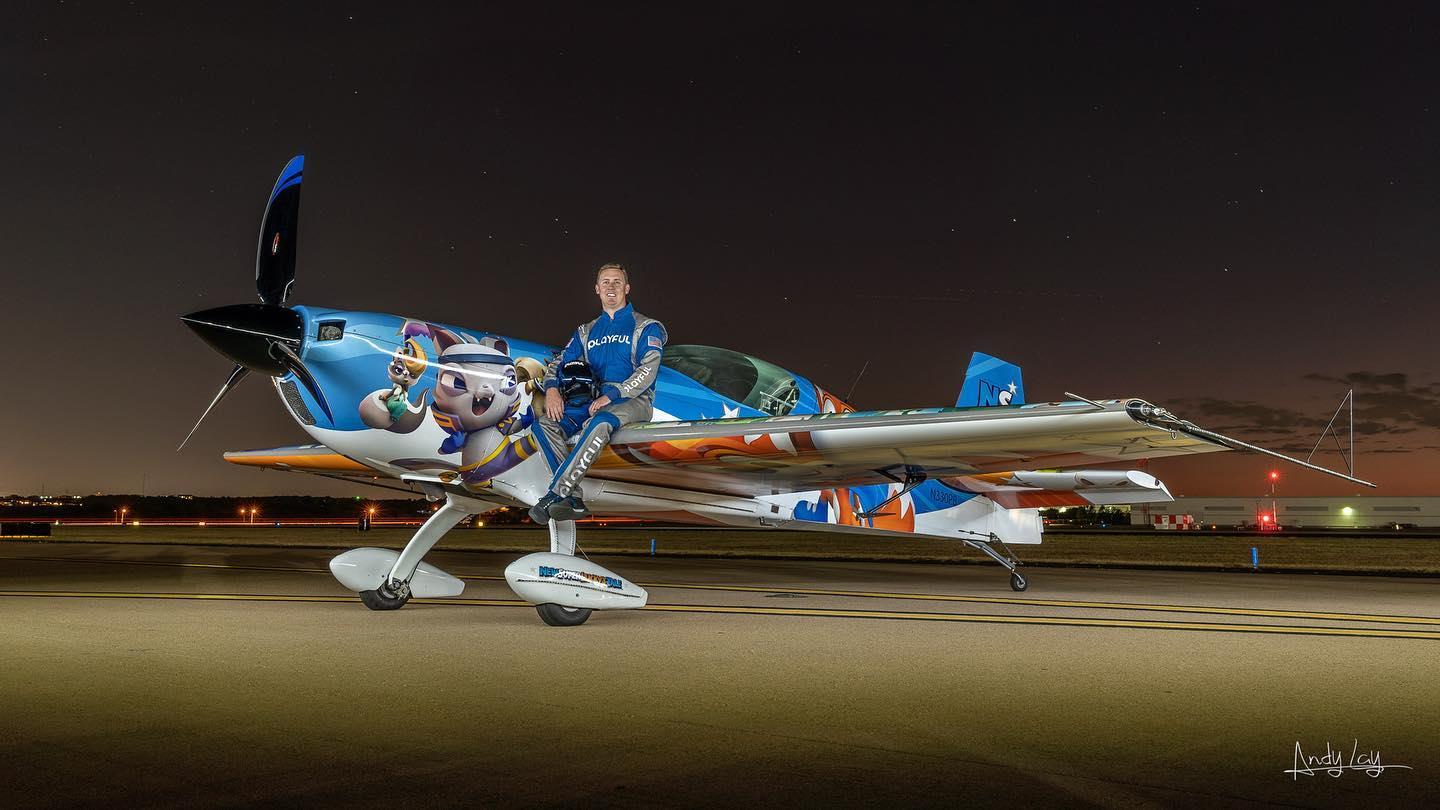 Adam "Shakenbake" Baker is a one of a kind airshow pilot. With a personality to match his outgoing and progressive flying style he is processed from a self-made aviator to an industry leader. Adams competition background and progressive freestyle flying match his one of a kind plane scheme that is updated yearly. His progressive thinking and industry changing strategy has made him marketable to all generations.
Adam loves to share his story with the younger generations as he is one of the very few in the industry that didn't come from an airshow or aviation family. Adam has dedicated his entire professional career to progression of flying. Holding almost every rating possible from Jets to helicopters to the most nimble of aerobatic aircraft he loves to fly it all. Beginning his career with only a few dollars in his pocket he likes to share his experience and excite and inspire the next generation of pilots and individuals looking to progress and be successful in whatever endeavor it may be.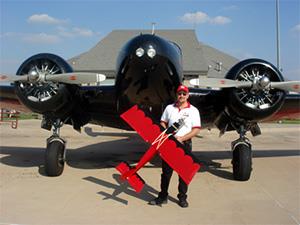 Matt Younkin is a third generation pilot. He is the son of legendary airshow pilot Bobby Younkin, who is famous for his amazing aerobatic displays in the AT-6, Beech 18, Learjet 23, Samson, and most recently, the Super Decathlon. Bobby is considered to be one of the greatest airshow pilots of all time.
Matt is also the grandson of Jim Younkin who is well-known for designing the Century and Trutrak autopilots. Jim is also famous for his antique aircraft restorations, as well as building beautiful replicas of the 1930's air racers such as the Howard "Mr. Mulligan" and the Travel Air "Mystery Ship."
Matt learned to fly at the age of 14 from family friend Ken Collier in a Piper J-3 Cub. At age 15, Chuck Irvin, the same instructor who taught Bobby how to fly, refined Matt's piloting skills. On his sixteenth birthday, Matt soloed his grandfather's 1928 Travel Air 4000 biplane.
Matt is now proficient in over 85 types of airplanes ranging from the Piper Cub to the Boeing B-29. He is also a fully rated flight instructor and now has almost 5,000 hours of total flying time and currently resides in Siloam Springs, AR.
Matt is also an accomplished radio-controlled model airplane pilot. Like his father before him, Matt learned most of his aerobatic skills by flying R/C models and later refined them in the Super Decathlon.
Bobby gave Matt two hours of aerobatic instruction which focused mainly on slow rolls. Bobby said, "Almost every aerobatic maneuver is based on a slow roll. If you can master the slow roll, you can master anything."
When Matt took the Decathlon out to perfect his slow rolls, he soon discovered that he could perform every maneuver that Bobby performed in the airplane, plus a few new ones of his own.
Matt's latest and greatest achievement is perfecting the world's only night aerobatic display in the Beech 18. Equipped with 17 spotlights and 13 strobes, the top airplane appears to glow in the dark while the bottom side twinkles violently. Combined with smoke, noise, choreography, and an incredible musical score, the Twin Beech Night Spectacular is quickly becoming one of the most sought after acts in the airshow arena.
Matt is also performing the daytime aerobatic display in the Beech 18 that his father Bobby perfected so many years ago. By lacking the intensity night show, this display has been described by many as "the most graceful and beautiful performance the airshow industry has to offer."
Bobby always said, "An airshow act must be unique and original to be successful. People come to airshows to see the impossible take place." Matt is keeping with the Younkin Airshows tradition by performing unique aerobatics in precision aircraft and precision aerobatics in unique aircraft.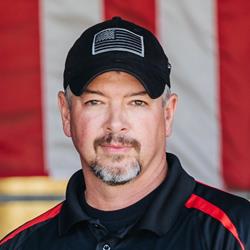 Rob Holland is one of the most decorated, respected, and innovative aerobatic pilots and airshow performers in the world today. Flying the MXS-RH by MX Aircraft, Rob Holland brings an unrivaled performance to airshows across North America, thrilling millions of spectators with his dynamic and breathtaking display. Record-setting winner of eight consecutive US National Aerobatic Championships, Rob is also the four-time, defending World Freestyle Aerobatic Champion, and a nine-time U.S. Freestyle Aerobatic Champion. In 2012, the International Council of Airshows (ICAS) honored Rob with the prestigious Art Scholl Award for Showmanship, the highest honor any airshow pilot can receive.
Rob's rise to the top started as a young airshow fan in his native New England. Earning his pilot's license while still a teenager, Rob began flying aerobatics almost immediately, all while building valuable flight time and experience as a corporate pilot, commuter pilot, banner tower, flight instructor, ferry pilot, and operating his own aerobatic flight school. Now in his 16th year as a full-time airshow pilot, Rob has distinguished himself by blazing a trail of innovation, developing maneuvers never before seen at an airshows. "One of my goals is to take aerobatics to the next level," Rob explains. "I want to push the limits of what can be done." But while his impact and influence on the airshow community is undeniable, his remarkable skills at the controls of his MXS-RH are matched with a humble and approachable demeanor that has forged a unique connection with countless fans the world over.
In a relatively short time, Rob has established an enviable legacy as an innovator, a focused and decorated aerobatic competitor, and, most of all, an electrifying and inspiring airshow performer. In 2019, Rob will be celebrating 18 years in the airshow industry, bringing his passion for aviation to audiences at airshows across North America, hoping to inspire people to pursue their dreams with the same focus and dedication that has propelled Rob to the very top of the airshow world.
A 1997 graduate of Daniel Webster College with Bachelor of Science degrees in Aviation/ Airway Management and Aviation Flight Operations, Rob holds ratings as an Airline Transport Pilot (ATP), Certified Flight and Ground Instructor (CFI, CFII, IGI, AGI), as well as glider and seaplane ratings. A pilot since 1992, Rob has accumulated more than 14,000 hours flight time in more than 170 different types of aircraft.